Just some lame captions.
The ending is a bit...bleh cuz I couldn't think of anything else. >_>
I did have some ideas, but it'd take me a long time to find pics & edit.
So being the lazy self I am..I just came up with a crappy ending.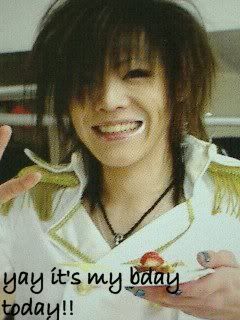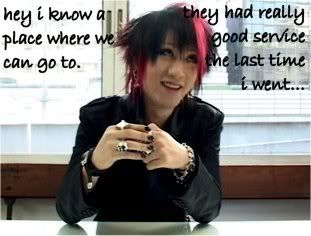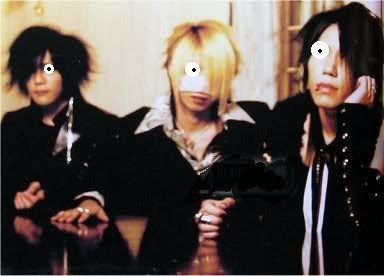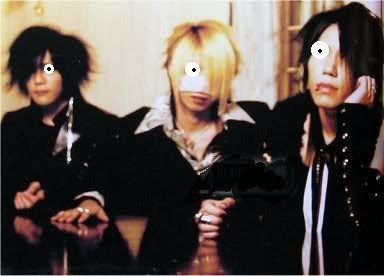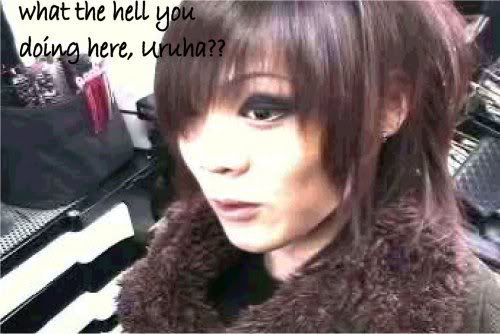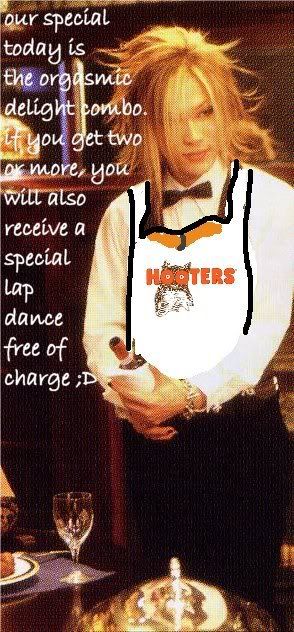 (uruha skanky dancing & ruki spinning around to see)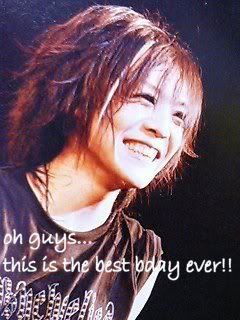 -END-


And here are two more pics that my friend captioned, and I just edited.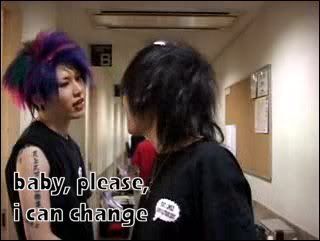 [x-posted to my journal]